A Google listing is a business tool used by business owners to showcase their online presence on Google. It consists of company information, reviews, images and a Google website. Other helpful Google tools include Google calendar and analytics. The "NV Beauty Boutique" Google listing is the profile on the right in the photo below. To access your Google listing, go to www.google.com/business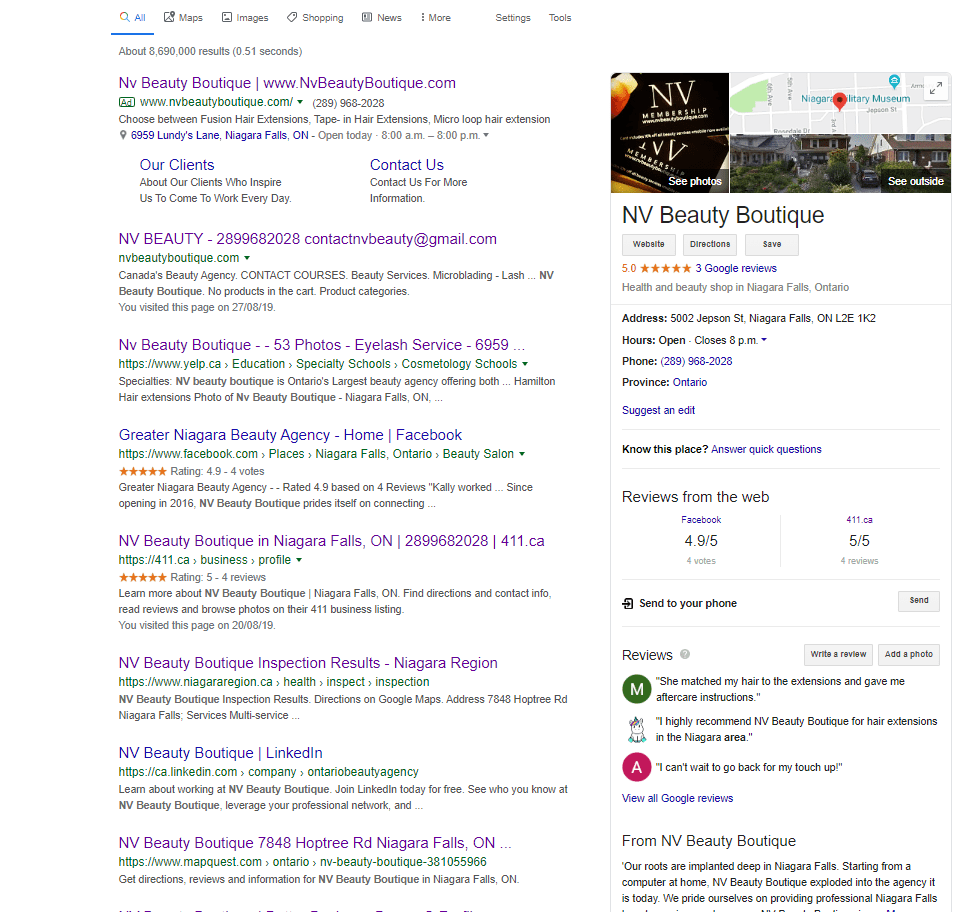 4.1 Calendar
Using a calendar is key for organization and time management. The Google calendar is accessible for business owners with a Gmail account. The google calendar can be synced to any phone or desktop. When using your free Google calendar, provide as much detail as possible about bookings or appointments. Location, notes, time and color coordinating is available. Reminder notifications are available for hours or minutes before the appointment. Include travel time and feel free to include any off days or personal appointments.
4.2 Verification
Verify a business is a tool used to increase Google listings. It is a tool google uses to check he accuracy of your company (Google). Beauticians won't be able to edit Google listing business information that appears until the listing is verified. The steps to verification include applying for the verification, followed by receiving a pin code in the mail. Google allows some types of companies to verify through other methods like phone call, text, email, or Google Search Console. Once the listing is verified, the beautician can edit business information, respond to reviews, and add photos. This tool will also affect the business name and city in Google Search or Maps. It is important not to make change to google listing when waiting for the pin code because it might cause Google to have to send out a new pin in the mail. Contact Google support for more information.
4.3 Dashboard
The Google dashboard is where business owners can add business information. This includes adding a target location and categories.
Using multiple small target locations is more efficient then one large target location. For example, using "Montrose Road, Niagara Falls" + "Lundy's Lane, Niagara Falls" + "Valley Way, Niagara Falls", is more efficient then using "Niagara Falls" as a general target location. This is because the smaller zones are less likely to have other companies using that area as target location.
The categories sections make it easier for consumers to find the business they are looking for. For example, using "hair salon, hair extension specialist & beauty salon" allows consumers searching any of those words to find your business listing. Keep all categories, company summaries and information consistent across all business listing. Contact Google support for support.
4.4 Google Ads
Google ads appear at the top of Google searches. Google ads involve choosing key words as well as a chosen budget. Google ads are an efficient way to spend advertising money as they appear higher than any other ads on Google. The Google team provides an example of how the ad will appear as well as analytics of how well the a performed.
4.5 Analytics
Google analytics provide feedback on where consumers are coming from, how the are finding your company and how well your listing and ads are performing. Google analytics provides details and descriptions of any graph and chart they provide you. If you are having a hard time understanding Google analytics, contact Google support for any troubleshooting. Insights give you an inside look at how people find your business listing on the web (google). You can get Insights for individual listings or in bulk.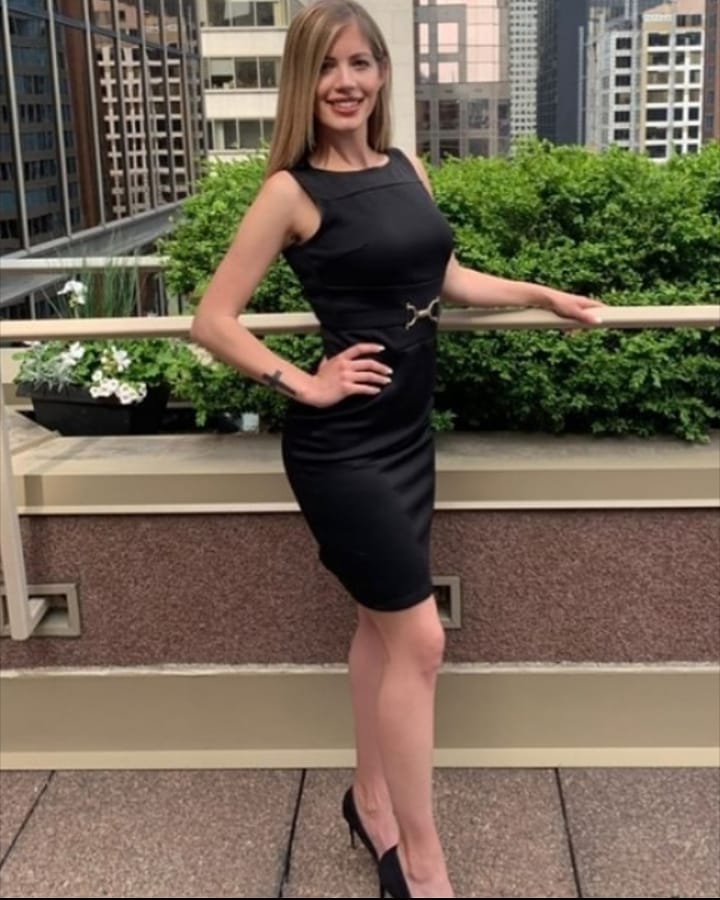 To find out more about Google Ads and other marketing tools, register for our BUSINESS DEVELOPMENT MANUAL at contactnvbeauty@gmail.com. Have a wonderful day!
Kalleigh Sharp