St. Catharines Teeth Whitening Training and Workshops | Online In- Class
Teeth whitening joins our list of beauty courses available in St. Catharines! St. Catharines teeth whitening training is available on a weekly basis with our experienced instructor.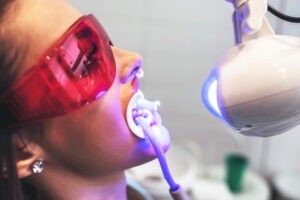 Teeth whitening can be performed by dentists, medical aestheticians or beauticians. Teeth whitening continues to grow in demand. We hope you are as excited about your new service as we are! Please remember that if you ever have any questions or require additional training, do not hesitate to contact us. We want to make sure you are comfortable and confident in your skills, and that you are always eager to learn and improve.

Beauty Course Pricing and Location
The Teeth Whitening Artist Training Course is available for $1299 in Guelph and Thorold (St. Catharines).

This Teeth Whitening Artist Training Manual will go into detail on health and safety, business tips, the teeth whitening tool kit, teeth anatomy, whitening trends, practice questions, document guides and key terms. This 20-hour course will also involve shadowing a Teeth Whitening expert, practical experience, a an exam.

#training #teeth #beautyschool