I grew up knowing that I was supposed to get good grades, get into university, and get a great job. If not, my mother was not going to let me hear the end of it. She always wanted me to be able to take care of myself, no matter what.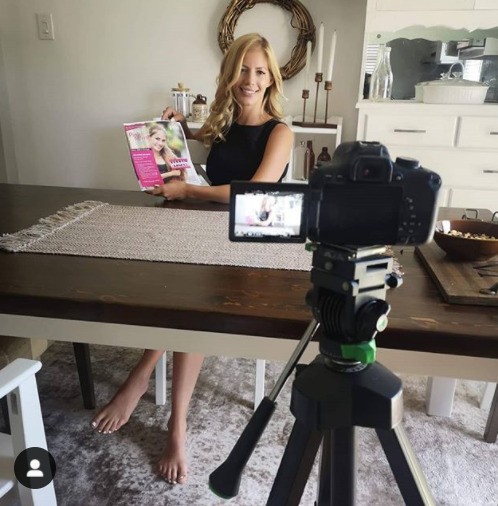 I got into the university of Guelph right from high school with my degree in Sociology. I knew my final year was crunch time so I worked three jobs while in school and volunteered in the community. The problem was, once I graduated, I owed over $40, 000 in student debt. Shouldn't be a problem when you have a degree right? Well, at that time, you either needed more school after your degree, or you can start making $18 an hour to pay for your debt, rent, car, bills and living expenses. The government calculated that it should take 10 years to pay off a basic four-year degree. Ffs.
I was only 22 at the time and I worked as hard as I could to get my debt down- for years. I tried everything… I worked double jobs, as a server, community support and even tried hustling to pay for everything. I was spreading myself thin and was not enjoying my twenties at all. I lost my financial independence and found myself depressed, anxious and eventually wrapped up in a mess of domestic violence.
When I was going through the abuse, I felt like I was trash. When you're told over and over that you're stupid, worthless, or might as well kill yourself, it takes a toll on your self esteem. I was told that he liked blondes, so the second my dark roots started to show, I would get all my hair bleached. This pattern causes breakage and now I had short, damaged blonde hair. The only thing that sucks more than being broke is being broke and having bad hair. So, I got my hair extensions in, got my lashes done and my brows done, and I felt like I could handle anything. They say look good, feel good, right?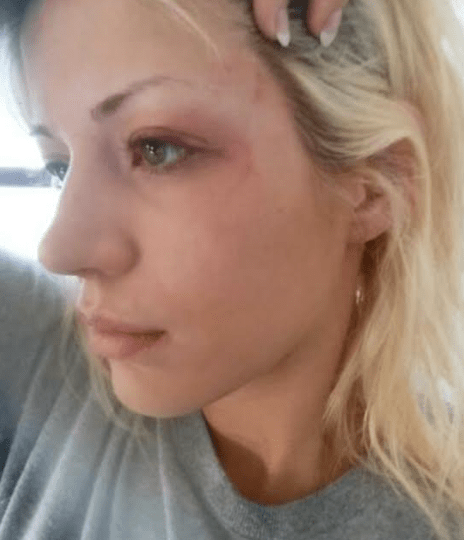 At 25 I finally hit my rock bottom. I knew that if something didn't change, I was either going to become an alcoholic or dead. I wasn't spending time with friends or family and the depression took over my life. I laid on my couch, staring at the wall, and told myself that it is going to have to change now. I turned to God and prayed an S.O.S. in fixing this mess.
I began socializing with my friends, family, and community again. I went to cognitive behavioural therapy and moved back home for a bit. I applied for entry level jobs and eventually got certified as a beautician for hair extensions, lashes and microblading. I knew how great I felt when I was glammed up and wanted to give that feeling to other women. At first it was difficult to build my client list, so I traveled all over for them. I didn't have a car, so I took Ubers and public transit to get the job done. I was staying with my friend so I had to be considerate of when I book clients at my place. But at least when I did get a client, I was profiting $200 for a 3-hour appointment. Sure enough, as time went by, I was able to build my clients, keep returning clients, make friends with other beauticians, work with their clients, and pay off all my debt.
I learned that when you don't have financial freedom, it's hard to really enjoy life to the fullest. It's difficult to say "yes" to adventures and traveling when you're trying to be financially responsible. I want to help other women get full time jobs without having to take on the debt. I really like working with a female dominated industry because I personally feel more comfortable around them. We created a full, 23 course training program for beauticians across Ontario. If you're looking for a side hussle or full time job, try being a beautician. Working with new friends, getting free services, meeting new people and making money is just the tip of the iceberg. What's holding you back from achieving your dream today? Apply now into the National Association of Estheticians by contacting us at estheticiansinc@gmail.com or give us a call at 289-968-2028.
If you are a victim of domestic violence and are looking for help please visit www.sheltersafe.ca/ontario. Find out about our free scholarship program, back on track program.
The Back on Track Program – Goals, Glowing and Growing
Goals, Glowing and Growing is designed to give all sorts of tips and tricks on finances and goal setting! It is the FREE textbook for The Back on Track Program. Make your vision a reality today. Outline goals, plan and achieve, together. Work with the business owners directly! We are here to support all #girlbosses! Find out all about saving money, getting a car, license, home, education, self-esteem, volunteering and much more! Work with our entrepreneurs in this unique workshop program today. Feel free to borrow a copy of Goals, Glowing and Growing to see if the program is for you!
To enroll in the Back on Track Program, contact Kalleigh at The National Association of Estheticians. We look forward to meeting you!