REGISTRATION IS OPEN!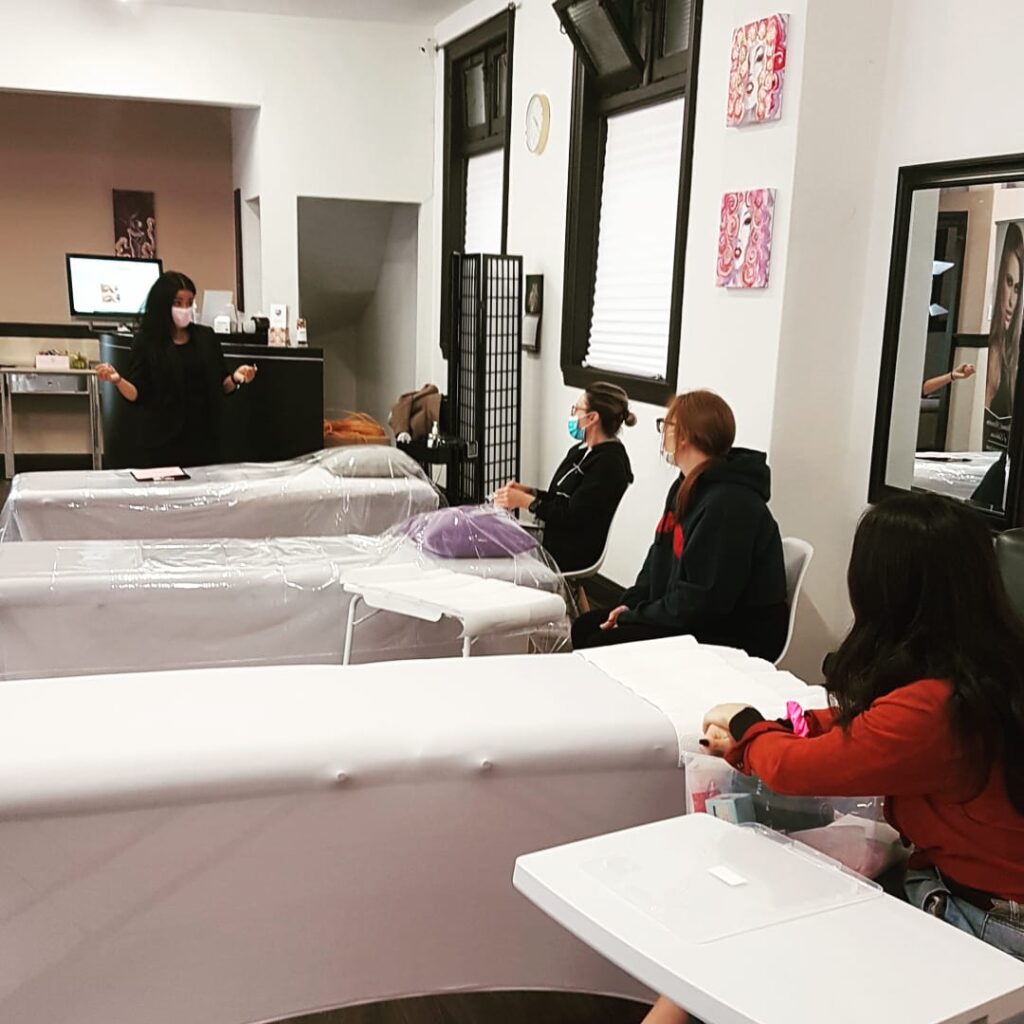 Online or In – Class Options
Basic and Advanced Beauty Kits Speak to a program director today!
OCT 30 TEETH WHITENING TRAINING $1299
NOV 3 MICROBLADING TRAINING $1799
NOV 3 HAIR EXTENSION TRAINING $499
NOV 4 SUGARING TRAINING $599
NOV 9 MICRODERMABRASION $499
NOV 9 LASH EXTENSION TRAINING $699
NOV 14 BROW LAMINATION/LIFT/TINT TR $599
NOV 16 WAXING TRAINING $399
NOV 16 EYEBROW THREADING TRAINING $299
The National Association of Estheticians (NAE) provides the best training courses by using online and practical learning. Private learning, online, workshops and small group options are available. We have the most and best beauty courses! We offer hands on certifications and online certifications.
Marysa Reid, Director
Marysa Reid, Owner of Making Waves Beauty is the primary contact for operations and student support. Marysa is trained in lash extensions (2017), lash lifts (2018), microdermabrasion (2018), laser hair removal (2019), skin rejuvenation (2018) and brow lamination (2020). Marysa attended several beauty schools including Sugarlash Pro, Sharplight Technologies, the London Brow Company.
Kalleigh Sharp, Director
Kalleigh Sharp, Owner of NV Beauty Boutique is the primary curriculum developer. Kalleigh is the lead marketing coordinator and manages online student enrollment. Kalleigh attended Pro Beauty Academy for Hair Extensions, lash extensions and microblading (2018). Kalleigh is a University of Guelph graduate and marketing agent for Bella Vita Injectables, Ancaster, ON., Glo and Go Tanning, Niagara Falls, ON., Making Waves Beauty, Thorold, ON., Eye Candy on Lakeshore, Oakville, ON., & various companies.