COMMERICAL SPACE FOR RENT in gorgeous beauty school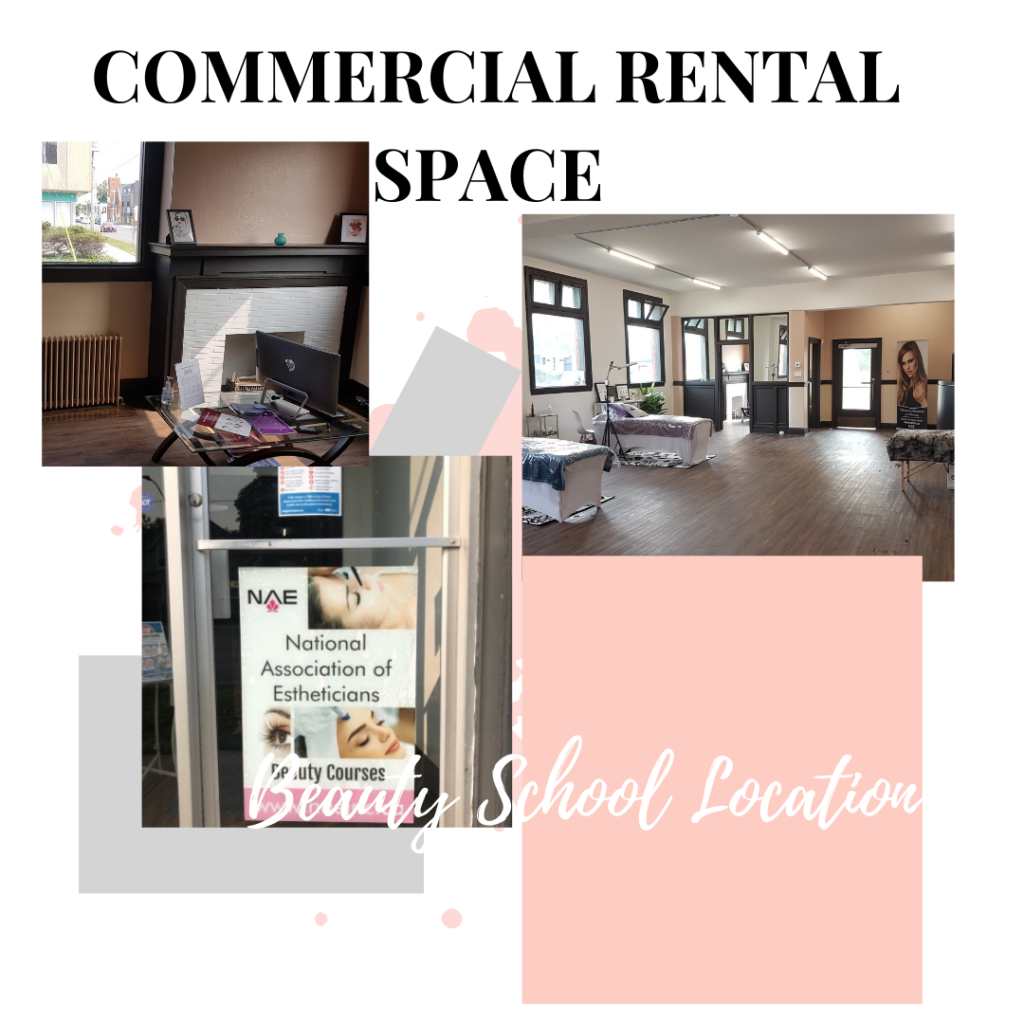 Furnished or Unfurnished
The National Association of Estheticians is EXPANDING!
Are you tired of working from home and want to utilize an affordable space?
Receive floorspace, NAE membership, unlimited referrals, and advertising in Niagara Region's hottest up and coming beauty school and beauty bar! Thorold and St. Catharines locations!! The best place to sublet beauty space in the Greater Niagara Area
Starting at $500 +HST/month $100/day 30% per hour
We have chair rentals, lash beds and private space available for rent!!
Choose between: • Main floor space • Private Rooms • Niagara (Thorold) Beauty Bar Location• St. Catharines Church Street Beauty School Location• Sanitization Station• Sinks everywhere• Washrooms• Month by month or long-term contracts negotiable• Unlimited client referrals mobile and at location• Modeling traffic with Makayla Rogerson and R House modelling consulting• Ontario Beauty Agency Advertising on social media and website platforms• Pink NEWS!
Largest Niagara beauty print newsletter monthly ads space
To apply, candidates are asked to submit their first and last name, business name, list of skills and qualifications to estheticiansinc@gmail.com.